Description
We have designed and drawn many decorative patterns which you can find some of them on this website and decorative design categories. If you need an individual decorative pattern, You can order us! we design and draw whatever you want with the best quality and price. We are expert in designing arabesque motifs, muqarnas models and classical patterns.
Architecture4Design will convert your ideas to stunning drawings. Our professional designers and draftsman will prepare decorative patterns for you as soon as possible. Finally, we will give you Autocad or any other vector editable drawings.

We can help you by designing and drawing custom decorative motifs:
Design and draw arabesque motifs
Classical motifs
Decorative patterns ready for waterjet cutting and CNC
designing tiles and borders
Design or drow patterns for flooring.
Decorative motifs for stucco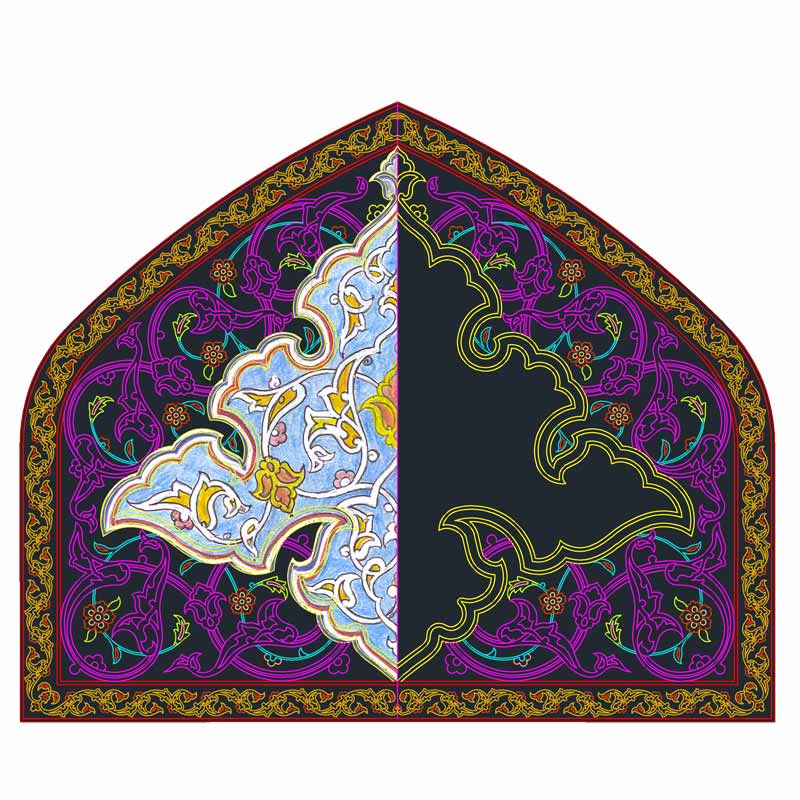 We sketch and draw custom arabesque designs, columns and pillars, forged iron patterns, flooring motifs, classical elements, individual gate designs, stair railing designs, window guards, wrought iron railings, and many other unique decorative items for you.
Click the button to order custom decorative motifs:
Click to order
Follow Architecture4Design Facebook page to be aware of our latest collections! In addition, You can find other decorative collections provided by us here: Decorative motifs for download
Design rating:
Your opinions are important to us! You can rate the product, write feedback or read others'.

Leave a review!
You can rate each item below at the "Reviews" tab beside the description.
Comments Rating
( reviews)